Last night the first TMF edition in the UK was held at the LightHouse Live Club in London, where the national winners were announced for the Singer and Singer-songwriter categories.
Artists from all over Great Britain performed on stage, an incredible melting pot of cultures, personalities and music genres making each and every performance unique.
Many interesting voices, well structured lyrics and tremendous stage presence is what characterized almost 70 performances, keeping both the audience and judging panel well on their feet.
"Compared to the other participating countries, Great Britain presented the most amount of singer-songwriters, proving that this country, a historic leader in music production, still captures those bits of fantasy and creativity in the songs" said Giampaolo Rosselli, Art Director of Tour Music Fest, "listening to emerging UK artists was so exciting because I am perfectly aware that this country has given us the best music worldwide and selecting artists from this country has been an honor and an immense responsibility."
So therefore the UK representatives will be Karin Kalibbala, a young singer-songwriter with Rwandan origins that won over the judges with her song called "Love for You" and Jess Robyn that covered the song produced by Avicii entitled "Addicted to You".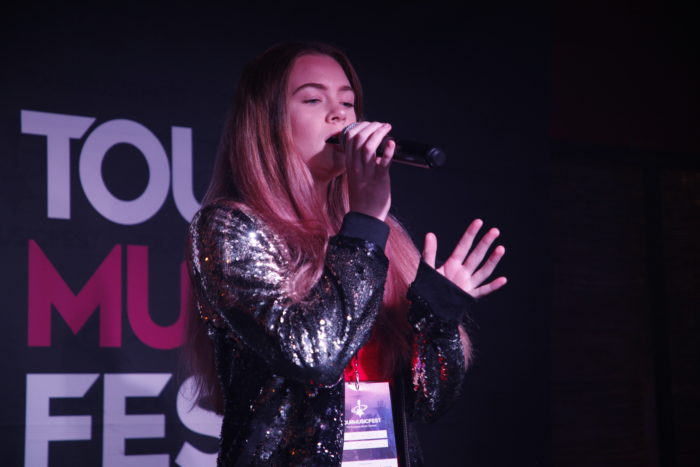 All of the artists that performed for this first Tour Music Fest – UK Edition still have a chance to to reach the European Final in Rome with the Tour Music Fest online video contest that will kick off on October 4, and this time it will be the audience to decide. Therefore good luck to all of the finalists and to all of those who will be participating in the video contest!
We'd like to send a special thanks to our partner London One Radio and their staff for their precious collaboration!
Are you ready for the European Final?