Tour Music Fest is the biggest live European contest for new, young and emerging music. Singers, rappers and singer-songwriters from all over Europe can participate in whichever language they prefer. 
Do you want to participate? Here are the steps!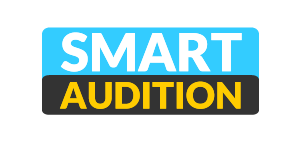 "News from TMF as of 2021, it will take place online. Selection will be made through the listening of a recording, either audio or video, of the artist, followed by a private online feedback session by appointment with the Tour Music Fest commission. The feedback session consisting of established artistic producers, record labels, musicians, vocal coaches, songwriters, and rap producers, who are available to assist the artists in preparing their best performance for the Live Auditions."
They take place live in 8 European countries. The artists perform live in front of the TMF commission, who will hold a private interview with the artist at the end of the performance to provide professional feedback and advice. Additionally, the organization will provide the artist with photos and videos to remember the experience.
From July to Novembre in a trip to the center of emerging music
I migliori cantanti, cantautori e rapper selezionati nella varie tappe Europee di Live Audition si esibiscono dal vivo alle finali europee, in teatri meravigliosi e davanti ad un pubblico incredibile. L'organizzazione copre le spese di viaggio, vitto e alloggio.
Durante le finali gli artisti vengono supportati dai coach per la loro esibizione e hanno la possibilità di partecipare a varie masterclass formative, interviste e incontri artistici in cui conoscere tanti addetti al settore e artisti emergenti provenienti da tutta Europa con cui collaborare e creare nuove amicizie. Per questa edizione le finali si svolgeranno nella meravigliosa Repubblica di San Marino, un piccolissimo stato posizionato nel cuore dell'Italia.
the biggest event
for emerging music
Take part in the new edition
Sei un cantante o un Rapper? Partecipa alla nuova edizione, metti in risalto la tua musica e la tua passione, partecipa agli appuntamenti formativi, conosci tanti professionisti e artisti come te con cui stringere collaborazioni.

Euro Music Network S.r.l - P.IVA 01555660552

/* ]]> */