The artists from Malta, the UK and Spain are getting ready to fly to the European TMF Final in Rome on 1 December.
Right now there are already 7 national winners for Tour Music Fest – The European Music Contest that are getting ready for their performance that will be held on 1 December. While we await to reveal the national finalists for Italy (the Italian national final will be held between 9-11 November), let's go meet the European finalists that will be battling it out on stage during the Tour Music Fest European Final.
Here are the artists competing for Spain:
Maria Hidalgo Gil aka Siria "The Madrilenian singer-songwriter Maria Hidalgo Gil, aka Siria, after having won Tour Music Fest in Spain,  will be performing her intense ballad "Ya estoy lista" during the European Final in Rome."
Rubén Alcalá Argüelles "A young 19 year old singer from the city of Gijón, will try to get the conquer the title for "European Singer of the Year" with his interpretation of "Lay me down" by Sam Smith.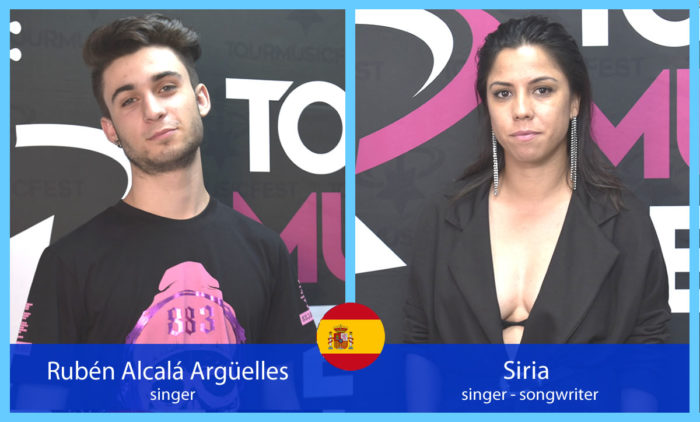 The artists from the United Kingdom are:
Karin Kalibbala, a young singer-songwriter from London, who won the Tour Music Fest UK edition and some of her music can already be heard on important UK radios, will be performing on stage in Rome on December 1 for the European Final  with her song with a soul vibe "Waiting".
Jess Robyn "Promising and multi talented singer from London, Tour Music Fest UK winner and currently working on her first album, will be performing "Addicted to You" by Avicii during the European Final in Rome.
The artists from Malta are:
Maryse Lorraine – "Maryse Briffa, aka Maryse Lorraine, young Maltese singer-songwriter and pianist, with years of experience in choirs and baroque ensembles, will be competing during the Tour Music Fest European Final with her song "Colour You Now" .
Nicola' Marie Cutajar – "An opera singer, pianist and best singer for the first Tour Music Fest Malta Edition, will be performing her version of "Black Coffee" by Sarah Vaughan during the European Final in Rome on 1 December 2018.
Demi Galea – "A young 15 year old and talented singer from La Valletta, Tour Music Fest winner in the maltese edition will compete with the other Junior Singer Finalists performing the famous song "Say Something".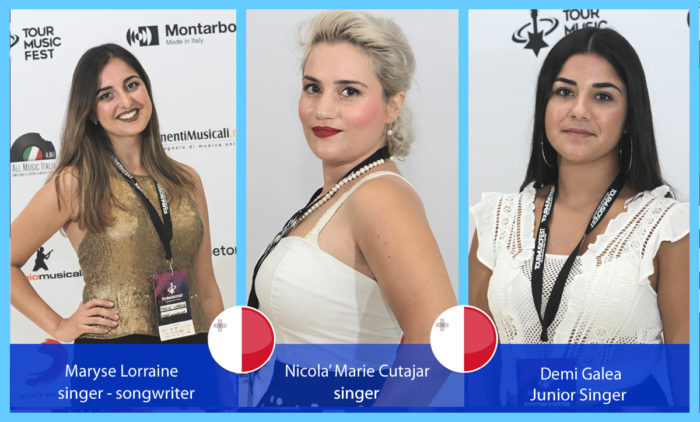 We can't wait to find out which Italian artists will be added on to this list.
Stay Tuned!